Three candidates are running for the role of SU President in the upcoming Lincoln Students' Union elections.
They will be hoping to take over from Dan Sam, who has filled the role since summer 2013.Brian Alcorn
Brian is the current VP for Welfare & Community. He says that in the role he has "learned so much about the Students' Union, plus the student movement nationally.
"It's an incredible privilege to serve and represent students, fighting for a better student experience."
He wants students to be more employable. He says that he will "work with Careers & Employability Service, and the community contacts I have made, to develop and promote relevant
work placements."
As well as this, Brian promises to "fight to reduce the number of students who drop out, particularly due to financial pressures." This will be done by working with the NUS to "localise their "Pound in Your Pocket" research."
Finally, Brian promises that "What matters to you, matters to me."
Further details about Brian Alcorn, including his manifesto, are available on the Lincoln Students' Union website.
Charlotte Briony Greenley
Charlotte is a final year psychology student and has "been part of the students union for three years as a student rep." She says she "doesn't want it to end yet."
The first thing Charlotte promises in her manifesto is that communication is a key focus.
She says that some students weren't in the know with SU activities this year, and that "the way in which social media is used should be re-evaluated," to ensure there are no "miscommunications and that all students are properly informed of all student union activities."
As well as this, Charlotte says that balance is an issue in the current SU and "more students groups and more forums in which students who are not involved with reps, groups, sports or societies should exist to also tackle any further issues that may be missed out."
Further details about Charlotte Briony Greenley, including her manifesto, are available on the Lincoln Students' Union website.
Marcus Askam-Yates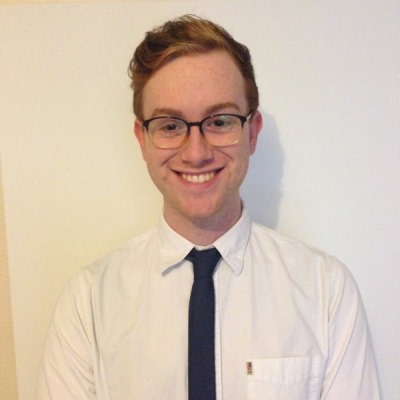 Law student Marcus is the President of FAD, Social Secretary of AEGIS and has "held various other positions within the Students' Union framework."
Marcus aims to "establish frequent workshops covering various areas of employability and a monthly conference to enable Lincoln students the opportunity to build their skill base and be well prepared for the world of work."
He also plans to work on the SU's current Job Shop. He promises to address the hidden course costs of being at uni and this will also include "24 hour response time from ALL university staff."
As well as this, Marcus plans on "working to create opportunities for Lincoln students whether locally, regionally or nationally through NUS."
Further details about Marcus Askam-Yates, including his manifesto, are available on the Lincoln Students' Union website.
Tweet