What a pitiful day.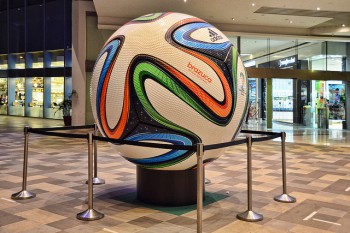 Well, it started well enough with a rip roaring game between the two favourites in Group C, Colombia and Ivory Coast, in Brasilia.
In a very competitive and attacking game, the Colombians took a 2-0 lead before former Arsenal player Gervinho ran past three defenders to halve the deficit with 15 minutes remaining.
Ivory Coast couldn't find the equaliser and Colombia confirmed their progression to the last 16.
The late game saw Japan take on Greece and when Greece went down to 10 men, the game petered out into a nil nil draw, with Japan searching for a goal late on, which, obviously they were unable to find.
The middle game of the three was England's game and another World Cup match England fans will want to forget.
So much hope, so much optimism, but once again the boys failed to deliver.
Uruguay was much improved, mainly because of Luis Suarez.
He opened the scoring with header from a peach a ball from Cavani and although Rooney scored his first goal in a World Cup, a long kick from Muslera, with a mistaken flick on by Steven Gerrard allowed Suarez to pounce and score his second to put England on the brink of elimination.
As this is a summary and not an opinion post, I will not go into detail about England's performance but let's just say it was not up to scratch.
Today at the World Cup
Italy vs Costa Rica and the whole of the country will be rooting for Italy to win this game to give England a slim chance of qualification in their final group game.
The other two games see Group E play their second games. The French take on Switzerland in a keenly anticipated clash, where the winner will almost certainly book their place in the next round and Ecuador take on Honduras, with both teams desperate to win.
Tweet