Group G, made up of Germany, Usa, Portugal and Ghana is previewed by Luke Vials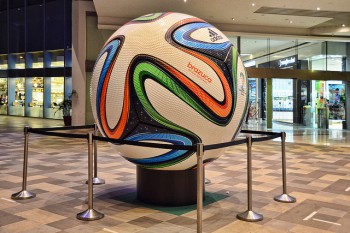 Germany
Overview: Germany are quite rightly amongst the front runners for the world cup and are desperate to secure the trophy for the first time in almost fifteen years. With an incredibly strong squad consisting mainly of Bayern Munich and Borussia Dortmund players, many believe that this is the year this generation fulfil the potential they have shown for the last three tournaments.
Key players: Philip Lahm's position will be key in this tournament with Sami Khedira and Bastian Schweinsteiger missing for large parts of qualifying Low may choose to play his captain as one of the holding midfielders like Guardiola has at Bayern this season. Also with 35 year old Mirsolav Klose the only out and out striker in the squad (although Muller, Reus and Schurrle have played there in the past) he will need to be on top form if the Germans are to triumph, although he does have the motivation of becoming the all-time leading goal scorer at the World Cup to help him along.
Manager: It could be the make or break tournament for Joachim Low there have been grumblings of discontent amongst fans due to the fact that his squads have shown promise but ultimately no silverware in recent years. If he fails to deliver this year it may lead to a change in manager, however there will be a huge list of clubs vying for his services if this happens.
Verdict: Still one of the teams to beat there is no doubt they will make it to the latter stages of the tournament, the semi-finals at the very least but when it comes to the crunch may just miss out on the top prize once again.
Ghana
Overview: The Ghanaians were everyone's second team during the 2010 world cup in South Africa making it to the quarter finals only to be defeated by a penalty shoot out to Uruguay and a Luis Suarez handball. They may find that type of success more difficult to come by this time around though after being named in a very tough group.
Key players: Asamoah Gyan was Ghana's star in South Africa scoring three times to help them to get to the quarter final and the captain will be one of the key players this time round. Also Ghana has finally found a suitable strike partner for Gyan in the shape of Spartak Moscow's Majeed Waris who has shone since his debut in 2012.
Manager: Little is known about Kwesi Appiah who was appointed manager of the black stars in 2012 after a successful period as under 23's manager. He is known as being quite the disciplinarian however, results have been positive as they sealed qualification with a 7-3 aggregate win over Egypt.
Verdict: Whilst Ghana are no pushovers it seems unlikely we will see the type of success we witnessed in 2010. Getting out of the group will prove difficult as they are pitted against Germany, USA and Portugal. If they do manage to scrape through it is unlikely they will go further than the second round.
USA
Overview: It's still not the most popular sport across the pond but the USA are no longer novices when it comes to "soccer." Topping the group which contained England four years ago (helped in part to a certain Robert Green) it will be tricky to replicate that kind of form this time around with no real class in the side.
Key Players: Clint Dempsey will provide some much needed creativity and flair in the side and will need to be on top form especially in the absence of all-time top scorer Landon Donavon, if the USA is to avoid anything other than embarrassment in Brazil. Goalkeeper Tim Howard won't have any room for error in a traditionally leaky defence.
Manager: Jurgen Klinsmann will be relishing the opportunity to face his compatriots Germany in June and his side may need to follow the ex-German internationals lead if they are to progress in this group. Klinsmann seems to be comfortable in the USA after short stints in charge of the German national team and Bayern Munich however; he may have to wait another four years to achieve some form of success with this side.
Verdict: Unfortunately it is difficult to see anything but an early plane home for the Americans. If they were in a weaker group we may have seen them progress to the second round but the strength of Germany and Portugal should prove too much for Klinsmann's men.
Portugal
Overview: They may have needed a playoff win over Sweden to qualify but Portugal are always a threat. Portugal are more than capable of getting to latter stages of tournaments as they have proved over the years and have a very strong starting XI but perhaps the squad is not quite strong enough to go the whole way.
Key players: Ronaldo. Need we say anymore? When Ronaldo performs Portugal perform they do have other good players: Joao Moutinho, Nani and William Carvalho are good midfield options and Pepe, Fabio Coentrao and Bruno Alves are all competent enough at the back however, if Ronaldo doesn't turn up then Portugal have little chance of going far.
Manager: Paulo Bento is another disciplinarian who demands everything from his players. If you don't put a shift in under Bento then it is unlikely you will last long (unless that player is Ronaldo of course.) Bento hasn't changed much from his days managing Sporting Lisbon and doesn't often select many untried players.
Verdict: Should breeze through the group but unlikely to go much further than the quarter finals which they have achieved at the last two world cups. If they want to aim further than this then Ronaldo is going to have to exhibit some of the world class football which has helped him win the Ballon d'Or in 2014.
Tweet