The third day of the last 16 matches and 2 results that everyone would have expected but in both games, the two underdogs played above themselves.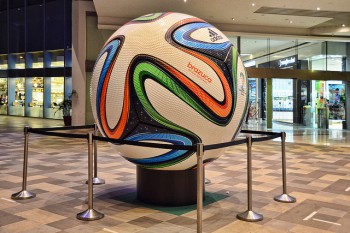 Nigeria held out for about 70 minutes until Pogba headed the French ahead and when they doubled their lead, Nigeria's brave resistance was over.
Nigeria did well but the eventual quality of the French side shone through.
In the second game, Algeria took on Germany it was possibly the most nerve-wracking game of the tournament.
I dare say that everyone that wasn't Germany was willing Algeria to win and they had chances in the 90 minutes to do so but they lacked the quality in the final third to convert chances into goals.
They did manage to push Germany to extra time but in the first minute, Andre Schurrle put the Germans ahead and despite a heroic effort, Germany held out, scored a second and despite a late consolation goal, they squeaked through to the quarters to play France.
So with those two games, the African representation at this tournament comes to an end but Europe's is alive and kicking.
Today at the World Cup
Messi is back today as his Argentinean side take on Switzerland and in the later game, the so far uninspiring Belgium take on USA.
If Belgium and Argentina win, it'll mean that every time who finished top of their group has qualified for the quarter finals but, perhaps not Switzerland, but possibly the USA may have something to say about that.
Still no shocks in the last 16, so today could be the day.
Tweet