With the quarter-finals starting today, the remaining teams have been preparing furiously to make sure they still progress through the tournament.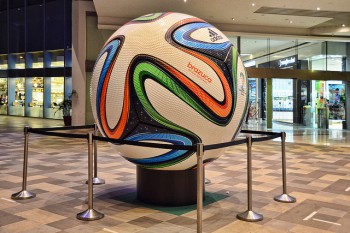 The class difference between the teams is marginal and only a subtle change or a simple mistake could define who goes through to the semi-finals.
The European clash between the Germans and the French is an eagerly awaited fixture to kick off the quarter-finals. Germany are tipped as one of the favourites in the competition, but did struggle in the second round, after being taken to extra time by Algeria. France has been considered as the dark horses of the competition, following an impressive string of performances so far this tournament. They controlled the game against a strong Nigeria side and could be a match for the Germans. The game could be decided by a piece of magic from either side, as both teams are filled with world class players. Therefore there could be an upset on the cards.
The second quarter-final is the clash of South American sides Brazil and Columbia. The Brazilians narrowly scraped past Chile in the last round after an intense penalty shoot-out, while Columbia bypassed Uruguay. Scolari's side have been given a big boost with Neymar being declared fit. The Columbians, however, will be hoping the tournament's top scorer James Rodriguez can push them through to the next round. Both teams contain the same attacking philosophy, but it could come down to who defends the best on the night.
Argentina will be looking to progress through to the semi-finals as they play Belgium in the third quarter-final. Both teams struggled through the last round, needing extra time to find the winning goals. If Belgium can nullify the threat of Lionel Messi, they will have a good chance of progressing. However, the Red Devils will need to possess a greater attacking threat if they want to challenge the Argentineans.
The final quarter-final could be seen as a foregone conclusion, but no one would be able to rule out Costa Rica anymore. The Netherlands are favourites going into the game, but only just beat Mexico in the last round. The Costa Ricans would have to deal with the strong Dutch attack, especially through the formidable Arjen Robben. However, after beating the Italians, Uruguay and drawing with England the Netherlands should still have a game on their hands. After showing resilience to beat Greece on penalties after going down to ten men and the passion of Pinto in the technical area, another upset could occur.
Quarter-Final fixtures:
France v Germany
Brazil v Columbia
Argentina v Belgium
Netherlands v Costa Rica
Tweet