Here we are, 4 teams left and 2 massive matches to decide who will compete in the final at The Maracana on Sunday.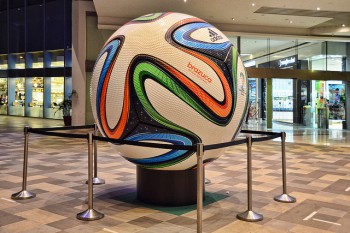 Game one is Brazil vs Germany in a match that nobody can really predict.
Brazil will be missing their captain Thiago Silva and their inspirational player Neymar but with their enormous home backing and how they have stumbled through the tournament so far, people are starting to think a Brazilian victory is written in the stars.
Germany will undoubtedly be Brazil's toughest game of the tournament so far and with their efficient midfield and stern defence, helped by Neuer in goal, it's just too close to call.
If I had to predict the result, my heart would say Brazil because they are roared on with such passionate support and have had a little helping hand from the referee during the tournament.
However, my head says Germany because I think their organisation and the fact they won't let emotions get in the way of victory inhibit their performance.
But seriously, who knows? We'll just have to wait and see.
Game 2 is another Europe South American clash.
The Netherlands vs Argentina. Another totally unpredictable game but for in my opinion, a little bit easier to call.
Argentina has defended well all tournaments and the Dutch will have to find a way of coping with Messi.
Now, I may be proved incredibly wrong, but I suspect Argentina will squeeze through and hopefully set up a Brazil vs Argentina finale.
It's nearly over. It's sad to think that this festival of football will no more come Sunday night but it's been a terrific tournament and one we'll never forget.
Tweet