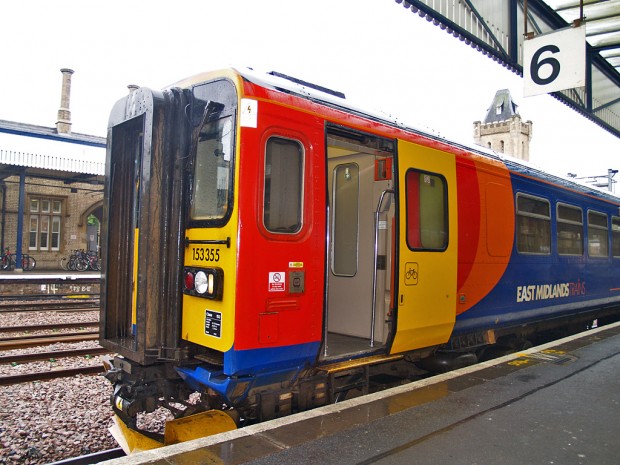 A long awaited upgrade to the service between Lincoln and Nottingham via Newark has been announced.
Train operator East Midlands Trains will introduce a package of improvements for passengers travelling between Nottingham, Newark Castle and Lincoln.
 24 additional trains every weekday between Newark and Nottingham
Faster journey times on 16 Nottingham-Lincoln services
11 additional daily stops at Hykeham
An extra morning and evening peak train between Lincoln and Nottingham
Extension of the Matlock-Nottingham service to Newark Castle, providing 13 additional trains per day from Nottingham to Newark Castle
Provision of additional calls at all of the intermediate stations between Nottingham and Newark Castle
Patrick McLoughlin, Secretary of State for Transport, said:
"I know how important good rail links are for communities like Newark and Lincoln, which is why we are investing record amounts to deliver better services across the country and boost growth as part of our long-term economic plan.
"Having visited the region this summer, I was struck by the case for making these improvements and I am pleased that passengers will soon benefit from these additional services and faster journey times."
More than £2 million will be invested to make improvements to the rail service. County and district councils along the Nottingham to Lincoln line, as well as two Local Enterprise Partnerships, have agreed to contribute £615,000 over the next three years.
David Dexter, Deputy Chair of the Greater Lincolnshire Local Enterprise Partnership, said:
"Improving rail services along the Nottingham to Lincoln line is a great achievement for Lincoln, and something we have been working towards with partners for some time along with improvements to the direct service to and from London. 
"We look forward to seeing the improvements in place next May ahead of celebrations for the 800th anniversary of the Magna Carta, as well as other events and activities taking place across the city."
The news is particularly welcomed by Lincolnshire County Council's Access LN6 team which has been working with East Midlands Trains to negotiate additional stops at Hykeham station since the programme began in 2012.
Councillor Richard Davies, Executive Councillor for Highways and Transportation at Lincolnshire County Council, said:
"We are delighted with the recent announcement that rail services between Lincoln and Nottingham will be improved. In particular, additional stops at Hykeham station will support the good work we have already done to improve facilities for passengers at Hykeham Station, and the work Access LN6 is doing to encourage sustainable travel to and from work."
Tweet