BY EMMA BARNETT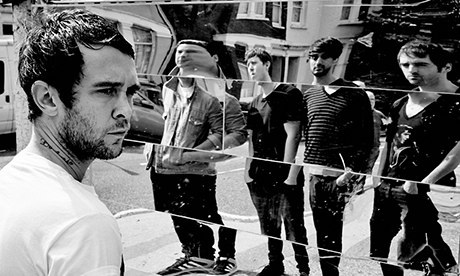 If you are looking for a new band to fill up a whole in your heart that only artists signed by Alan McGee can, meet iC1.
Previously signing big names such as Oasis, McGee has spotted some new talent in the form of iC1. Despite his well-known disdain for modern music he has personally invited them to headline two music showcases. If he is interested, are they worth a listen?
Selling out Scala and hitting the second most downloaded entry in the iTunes Alternative Singles Chart with their first two singles 'Levitate' and 'Karma', iC1 hit the ground running in 2011.
With a sound similar to The Libertines, Gary Powell claims they are "A must see for anyone who wants a real rock and roll band with attitude and ability."
The debut of their mini-album In The Blink Of An Eye released in November also sparks their tour dates in the UK with Dexters.
A new infusion to the rock and roll genre, McGee promotes them as being "brilliant and post-everything".
The lead single Wack Jack is a song about extremes of emotion that someone encounters after loss. The song literally does that, through the calming verses of just vocals and electric guitar to an extreme injection of passion and an explosion from the rest of the band in the chorus.
The album title shares its name with a line from the second track Levitate. The song is concerned with escapism and discovering a freer place with someone new.
iC1's music is very on the surface in that it gives the listener vibrant music which they immediately become involved with. Looking deeper, in my opinion they lack something original, but then again they don't claim to bring anything new to the table. Quite the opposite, they are nostalgic to 90s rock and roll, which is clear from listening to the first 30 seconds of any one of their songs.
If you were looking for something new, maybe this isn't your album. But if you were looking for something sounding older, a bit blue, and possibly even borrowed, look for further.
Tweet