If you're one of those people who are always cold, winter may fill you with dread.
As the temperature drops layering will be your best friend, and there are certain winter accessories you absolutely need in your wardrobe.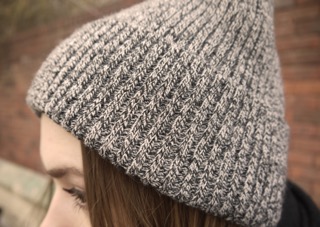 Hats are always going to keep you warm but there's a fine line between being cosy and looking like a five-year-old.
Beanies with pom-poms seem to be the hat of choice this season with every high-street store stocking them. When you were younger your parents probably enjoyed dressing you in a garishly coloured knitted hat with a pom-pom on top so this current trend might give you some bad flashbacks.
Stick to neutral or dark colours to ensure the hat looks chic and cosy rather than reminiscent of your childhood.
This year Topshop have a wide selection of colours, knits and patterns so there's something for everyone!
The second item that you definitely need in the winter is a warm scarf.
While it might be nice to invest in an expensive, amazingly beautiful scarf, the reality is you just don't need to.
Primark is the place to go as you can find them really cheap.
Its good to have a patterned or colourful option to brighten up a simple outfit as well as a plain one that will go with anything.
This one may seem blindingly obvious but socks are so important in winter. This doesn't mean any old pair of socks though. For the bitterly cold months you need to find yourself the fluffiest, thickest socks you can. Although patterns are optional, how could anyone resist a Christmas themed pair?
When it comes to gloves it is worth spending a little more. This doesn't mean splashing out on a designer pair, just give Primark a miss this time.
Zara have gloves that will last you a few years, fit well and are warm while not costing the earth.
Thick, wooly gloves and mittens tend to be less easy to wear than slimmer cut ones such as leather gloves. Leather gloves also look a lot more sophisticated.
As winter in England can get pretty chilly, wearing solely a thick jumper and coat simple won't cut it. Wrap yourself up in some winter accessories to keep warm while still looking bang on-trend.
Tweet