If the football establishment still remained in doubt, they were hit with a brutal, cold reminder of the game's harshness on Thursday evening.
At approximately 8:02pm, Leicester City released a statement announcing they had parted company with first team manager Claudio Ranieri, sending powerful, reverberating shockwaves through the world of sport.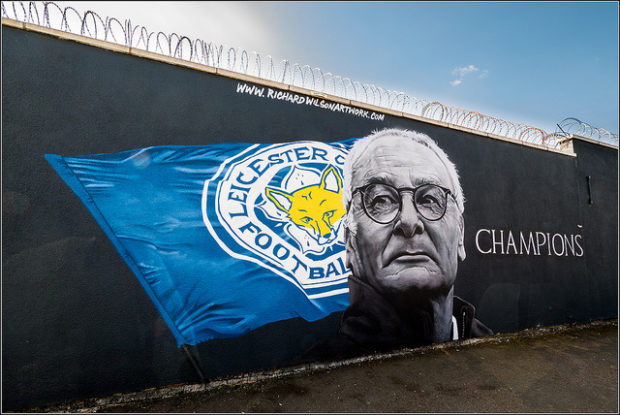 298 days before, Ranieri stood in the centre-circle alongside Andrea Bocelli as the Italian opera singer serenaded the King Power Stadium with Nessun Dorma, a feat that reduced grown men to sobbing like toddlers.
A magical day that climaxed when Ranieri and captain Wes Morgan hoisted the Premier League trophy aloft, capping off the greatest story in sporting history, a 5000-1 tale that will never, ever be replicated. The sun was shining brightly on this little club in the East Midlands.
How devastatingly quick times can change.
A dark, gloomy cloud now hangs over the King Power Stadium, as the greatest sports story ever told has an equally inconceivable ending.
Wrong timing?
However Ranieri cut a man who was in full possession of the facts when he went to salute the travelling Leicester supporters after Wednesday's Champions League last-16 first leg loss to Sevilla.
The Foxes supporters, buoyed by an away goal from Jamie Vardy, were enjoying themselves in the corner of the Ramón Sánchez Pizjuán Stadium. Despite having lost the game 2-1 the 3,000 strong crowd remained in an optimistic mood, chorusing Ranieri's name, aware that a 1-0 success in the return leg would see them through to the quarter-finals.
Eight years ago they were playing their football in League One.
But the Italian looked drained, and where last season a broad, infectious smile was perceptible underneath his trademark black spectacles, on this occasion a glum frown symbolised emotions of frustration and fear. It looked as though he was fighting to hold back the tears as he applauded the Foxes' travelling contingent.
He knew his fate was sealed.
The optimism after the defeat in Spain only serves to underline the bizarre timing of Ranieri's dismissal. Owner Vichai Srivaddhanaprabha even released a statement proclaiming his "unwavering support" for Ranieri in the wake of a crushing home defeat to Manchester United at the start of February.
Certainly, if the board did harbour thoughts about relieving Ranieri of his duties, they would have been more inclined to pull the trigger after Saturday's shambolic defeat to Millwall.
The Foxes were dumped out of the FA Cup by a Lions side who not only contest their football two tiers below the champions, but who were forced to play much of the second-half a man light after Jake Cooper was dismissed.
A depressing day in the capital that acted as a microcosm for Leicester's miserable season in general. It's a campaign that still possesses the likely possibility of ending in unthinkable disaster.
Relegation scrap
The Foxes could occupy a spot in the bottom three by the time they kick-off at home to Liverpool on Monday evening. They have lost five straight league games, failing to net a single Premier League goal in 2017.
Almost simultaneously, sides around them have picked up in form. Hull City looked imposing under Marco Silva, while Paul Clement has generated immense momentum at Swansea City.
Crystal Palace's Sam Allardyce has never been relegated while, with Jermaine Defoe in their armoury, Sunderland are always in with a shout of survival.
On the face of it, it looked a relatively simple decision for Leicester's Thai owners, but should Ranieri carry the can for all of Leicester's problems?
The short answer is no.
Player power
The players have been nothing short of embarrassing, letting their manager down with tepid performances lacking in fight and character, two essential traits from last term.
It stems from an abysmal pre-season that saw the players jet off to America and Sweden, pitting their wits against European giants in a pre-season competition, the club seemingly more eager to show off their shiny new trophy and develop the Leicester City brand rather than prepare for its defence.
As a result, fitness levels are low, the side lack energy, tenacity and hunger, players are getting outran and outfought every match. Maybe those £100,000-a-week bonuses and flashy new BMWs are acting as giant lumps of lead strapped to their boots.
Last season's jewels in the crown, Vardy and Riyad Mahrez, resemble empty shells of the dynamic duo that took the league by storm last term.
Leicester's No 9 has managed just five league goals all season – and three of those came in his hat-trick against Manchester City in December. In fact, the 30-year-old's goal against Sevilla on Wednesday was his first shot on target since December 17.
That electric pace to latch on to an over-the-top ball, an image all too familiar to supporters last season, has been a much rarer occurrence this term. Vardy has failed to rediscover the autonomous work-rate that warranted a place at Euro 2016, the days of him pressing from the front, dictating the level of effort for the other 10 players behind him are but a distant memory.
The Algerian wizard Mahrez has lost his magical touch, too, and has seemingly fallen foul of the Eden Hazard virus passed on from the PFA Player-of-the-Year award. Gone are the nutmegs, the turn of speed, the majestic first touch and the graceful way he used to glide across the turf. He has just three Premier League goals all season – and all three have been penalties.
Ranieri cannot be held to account for individual players dropping off in terms of form.
The Tinkerman tinkered too much
Where the Italian can be held accountable, though, is in his team selections. Too many times this year Ranieri has fallen back into the mould that saw him labelled the 'Tinkerman.' Changes to the team have been far too frequent, eroding the side's resilience and team spirit.
Last season, the starting 11 was nailed on every single week. This term, team selections resemble a lottery draw. One week it's 442, then 4231, then 352 and then 41212 – no stability.
The manager, too, has to be scrutinised for transfer dealings, or, during the January window, the lack of transfer dealings.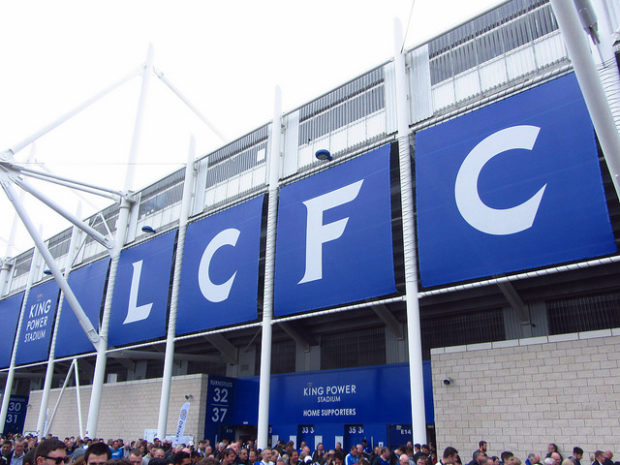 Only midfielder Wilfred Ndidi from Genk and defender Molla Wagué – who dislocated his shoulder against Millwall and is unlikely to feature again for the club – arrived in January. Not enough.
The squad looked stale, desperately requiring extra bodies to freshen up the dressing room.
Defence was an area that needed substantial investment. Left-back Christian Fuchs' form has plummeted faster than a pound coin from the top of the Eiffel Tower, while centre-halves Wes Morgan and Robert Huth look every bit their combined 65 years of age.
Ranieri's unwillingness to give other squad members more of a chance is baffling supporters even further. Young left-back Ben Chilwell deserves more game time, while Demarai Gray's lack of first team action is perhaps the greatest mystery of the season.
Transfer window failings
Gray's performances this season certainly offer a more compelling argument to suggest that he should have started against Sevilla on Wednesday, rather than Ahmed Musa, whose display warranted a four out of 10 rating from the Daily Mail.
Leicester's £17 million man is struggling to adapt to English football, one of his shots against Millwall last Saturday was sliced out for a throw-in encapsulating his disappointing first season at the club.
Nampalys Mendy also looks disappointing. The man brought in to fill the void vacated by the irreplaceable N'Golo Kanté cannot get to grips with the speed and physicality of the English game. Even striker Islam Slimani's poor performances outweigh his good ones – inexcusable for a £30 million striker.
Ranieri should not be wholly criticised for the poor performances of the new additions and for the lack of January investment, Director of Football Jon Rudkin also needs to take some responsibility.
The individual who seemingly identifies targets for the club, Rudkin's return so far has been poor. None of the new signings are any better than the current squad, defeating the whole point of bringing in reinforcements. Steve Walsh's summer departure has served to amplify City's transfer calamities this season.
A split dressing room
The current crop has turned and what was once a strong, stable dressing room now resembles a witch's coven, everybody pulling in contrasting directions, creating friction and unrest in the camp.
The Leonardo Ulloa saga in January has undoubtedly split the group, and senior players turned against the manager – the man who resurrected lost careers, the man who made them all household names, names we will recollect in 50 years-time. The Leicester squad of 2015/16 will go down in history, along with Ranieri.
As a reward, if anything else, for last season's miracle, Ranieri earned the right to see out this campaign whatever happens. The decision to sack such a charismatic man emphasises how the darkness of money has corrupted the game's purity.
Ethics and humanity clearly mean nothing when £150 million is on the line.
Ranieri deserved to see out this season, before making a decision in the summer about whether he wanted to carry on next year, he was owed that at the very least.
After last year's feat, he earned the opportunity to rectify his errors and go again, if that was his wish – Burnley did that with Sean Dyche.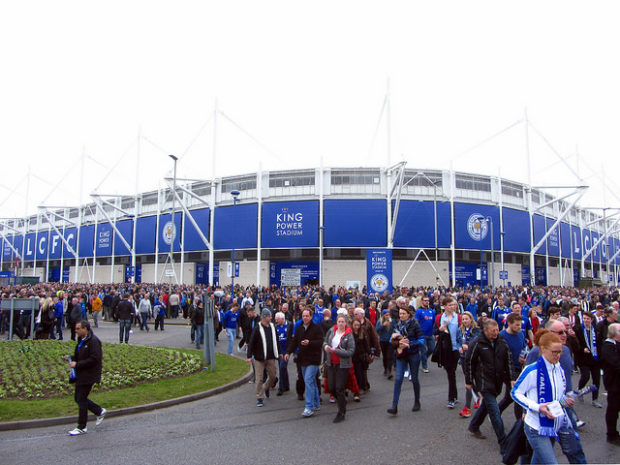 Loyalty
Loyalty, more often than not, will pay off. Sadly, for managers these days, patience is not a common trait held by football chairmen, five defeats in a row and you're booted out of the door regardless of past achievements – we live in an age of football where success is demanded instantly.
One day, Ranieri will have a statue outside the King Power Stadium, a physical symbol epitomising all he has done for not just the club, but the city, uniting everybody as one.
Fans will gaze upon it and minds will wander back to last season, a campaign when Leicester, little Leicester, reigned as kings of England – sitting on a throne above every other team in the land.
That will be the underlying memory from Ranieri's reign. Not that he has struggled this season, not even that he was sacked less than a year after winning the league.
Will the fairy-tale turn sour?
Last season's miracle will not be tarnished by his firing, if anything it emphasises the achievement, making it more unremarkable, even more magical.
After holding aloft the Premier League trophy on that magical day in May, Ranieri gave a heartfelt message to the supporters chanting his name.
"To the fans, they are dreaming, I say keep dreaming, why wake up?" he replied.
The fans will be dreaming tonight, Claudio, recollecting all of the memories of a season they will cherish forever, memories you helped to orchestrate.
Tweet