After voting in the University of Lincoln's Students' Union elections opened last Friday, a week of campaigning awaits the candidates looking to take on one of the SU's five Student Leader roles.
Throughout the week, will be hearing from the candidates for each of the sabbatical positions and why they think students should vote for them.
Today, it's the turn of the six candidates for President.
Scott Bonner:
I've had three years experience in the SU and won the outstanding contribution to representation award. I want to improve our democracy, increase its publicity and make it more accessible. I'll strengthen our national voice to combat rising tuition fees and "generation rent." I want to increase SU leader presence on campus to repair the divide between the SU and students and improve feedback.
Finally I want to improve communication between the SU and student body, to increase publicity of volunteering, employability and sports and societies wins so that we can support our teams on the national stage.
Michael Daniell: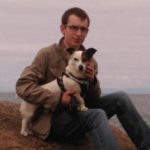 I am a cynical, ranting, angry, and miserable human being who is running for the material benefits of the position and not for some fanciful dream of a people's movement or radical political change.
I also have a dog.
If either of those two things make you want to vote for me, go ahead.
Just don't come crying if you end up not liking it.
Josh Grinsell:
Hello everyone, I'm running to be the next President of your SU because I believe that a more focused, caring and engaged Union will help improve your experience at university. In order to achieve this, I propose to do the following:
Saturday Job Shop – revamp the SU website's job shop, set up a local jobs fayre in place for Fresher's Week 2017, and provide more advice on how to get jobs in Lincoln
Free female sanitary products – provide female sanitary products for free, similar to free condoms. These will be paid for with revenue from Tower Bar and The Swan
Politics that matters to you – I'll be talking to you as much as possible on the issues you face
Thank you for reading, and vote for someone that won't Josh around by voting Josh Grinsell.
Gabriel Miles:
For the last year I've been trying to work with the SU both as a School Rep and an ordinary member to improve the way our Union works, and make it a more useful tool to help make our time in education more valuable and less stressful. I feel that a big part of this is giving students a real say in how the SU is run, in the form of a democratically elected council with representatives from all sections of the university.
In addition to this, I will also make all levels of the SU more accessible. As President, I will ensure that I will always be available for students to find and talk to about issues they are having. I will also explore using technology to make SU meetings more accessible to everyone, possibly by livestreaming meetings. We can change our SU for the better.
Kudzai Muzangaza:
My aims for the SU focus on ensuring that the relationship between the student body and the individuals who represent it is strong and stable. I aim to solidify and ensure transparency and accessibility to the democratic processes that underpin the workings of the SU.
I want to ensure that students know who their student leaders are and that they have clear and unrestricted access to them and the resources provided by their SU. I want the union to commit to developing a student app that will encompass all the needs students have. This is inspired by the results of the SU's Blackboard survey and the results found from that.
Being a third year student and having worked for the SU – I have an appreciation for the frustrations students have. I want to make changes I know will have a positive impact and which will considerably improve the lives of students at Lincoln.
Daniel Sovrea:
Students have rights: the right to high education, the right to freedom of expression, the right to decide and to participate in campus life, the right of wellbeing and to all what could add value to their student life experience. Yet, in order to legitimise their access to those rights students should commit to one simple duty: the duty to choose wisely their representatives. By choosing your representatives, you make sure that your future is in the right hands, you make sure that you are making the best return of your study years in this university. You become part of those who after analysing the options, choose the best candidate. You become part of the future!
Being a student is about taking responsibilities. If you don't vote, you pass the responsibilities to others and lose the right to claim rights.
Become responsible! Vote now!
A full list of candidates for all five Student Leader positions can be found on the Students' Union's website. Voting closes at 2pm this Friday.
Tweet