After voting in the University of Lincoln's Students' Union elections opened on Friday, a week of campaigning awaits the candidates looking to take on one of the SU's five Student Leader roles.
Throughout the week, we'll be hearing from the candidates for each of the sabbatical positions and why they think students should vote for them.
Now, it's the turn of the four candidates for Vice President International.
Ali Salim Ali Al-Saeed: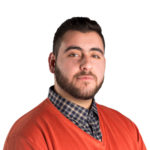 Hi everyone my name is Ali. I am running for VP International. #yourvotematter because everyone of the candidates will be representing you in the near future, which is important to show us what do you think about each one of us and also make your voice heard.
It's a major thing to be part of the community especially in the University of Lincoln with the diversity and all the different backgrounds we have here, you feel special and you need to be part of this community by voting.
Your voice is important and your opinion. Help us to know who you want to represent you.
Muhammad Imran Buledi: (direct from manifesto)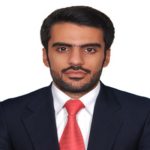 I want to be VP international because I think I possess the necessary skills to excel in this role, also a beneficial helping hand as I share a lot of the opinions of students, as well as having a few ideas of my own.
I want to get students more involved in Students' Union events and one of the best ways of doing that is by forging an even closer link with societies and try to open the 'representation and engagement forum' to all students and provide support and work with students to ensure their voice is heard.
All in all, my main goal is to boost the relations between students, and have them help each other to the benefit of everyone, try my best to solve Internationale students problems with being their voice forward their issues and come up with solutions.
Jiachen Liu:
Hi everyone, I am Jiachen Liu. I am from China and I'm currently the Vice President of Chinese society, this year I am electing for VP International.
There are eight things I will do start from September: 1. Chinese kongfu teaching session (free) 2. Korean Kpop street dancing session (free) 3. International singing competition 4. International single parties 5. More Asia food in MB (Japanese sushi, Chinese spicy hot pot & steam dumpling) 6. Psychological counselling hotline (multi language) 7. Entrepreneurial group department under ISA 8. Continue with international welcome parties and welcome bag Actions always speak louder than words, please vote me and support me!
Chi Linh Pham:
Hi my name is Chi, MSc International Business course rep. With the hope of providing happy experiences to international students, I want to be a partner of international students to create unforgettable memories while at the University of Lincoln.
My plans: + Compiling a special booklet which contains "have-to-know" tips for students living in Lincoln (likes a Marauder's map in Harry Potter!) + Setting a cultural programme "Cultural buddy-The British and you" (where a British student will become a buddy to an international student – introducing them to British culture, helping them to adapt quickly to life in the UK).
These are just some of the plans I have for supporting international students. I hope that I will get the chance to make all the mentioned above things come true. Let me become your buddy next year! I am "not a leader, but your partner".
A full list of candidates for all five Student Leader positions can be found on the Students' Union's website. Voting closes at 2pm this Friday.
Tweet