After voting in the University of Lincoln's Students' Union elections opened on Friday, a week of campaigning awaits the candidates looking to take on one of the SU's five Student Leader roles.
Throughout the week, we'll be hearing from the candidates for each of the sabbatical positions and why they think students should vote for them.
Today, it's the turn of the two candidates for Vice President Welfare and Community.
Connor Delany: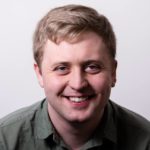 I have been campaigning for student issues since joining university. In my first year, I got involved in campaigns for mental health, voter registration and more direct trains to London. I have always fought for what I believe in and this election is no different.
As students, we are continually being ignored by the government which is cutting mental health funding and raising tuition fees. I've spoken with senior MPs including the Leader of the Labour Party, Jeremy Corbyn, on how to tackle these issues.
My plans include: an overhaul of mental healthcare at the university ensuring personal tutors are given mental health training to best support you. I will crack down on bad landlords, ensuring student feedback is used in any accreditation scheme, and I plan to ensure our union provides free sanitary products.
I will ensure the Students' Union listens and supports you as a union should.
Rebekah Self (from manifesto):
I'm an active member of the Students' Union as a Course Rep; Founder and President of the Sociology Society and have worked independently with current student leaders with advice from my own expertise. I have significant experience within mental health through both my course and other qualifications. I have previously been involved in various community projects and would love to share my experience in Lincoln, a city which I love.
A full list of candidates for all five Student Leader positions can be found on the Students' Union's website. Voting closes at 2pm this Friday.
Tweet