The Students' Union has launched a new campaign to tackle harassment, bullying and discrimination.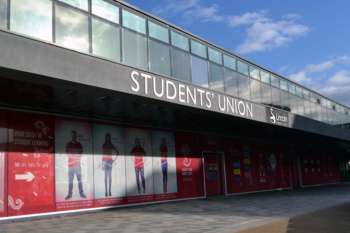 The #NeverOK campaign asks students whether they will 'stand up against bullying harassment and discrimination'.
This follows recent figures which revealed how Lincolnshire has seen a surge in reported hate crimes.
There were 78 cases of hate crime reported in Lincolnshire between July and September last year, which is an increase of 59 percent.
Tasnim Hassan, leader of the #NeverOK campaign, says the Students' Union is always trying to make Lincoln a friendlier and safe place for everyone.
"The campaign really underpins the university's zero tolerance policy against bullying, harassment and discrimination," she said.
Tasnim said she experienced discrimination after finding the word 'paki' written on her campaign poster when she ran for Vice President of Welfare and Community.
She added: "I do not think that enough people challenge this sort of attitude, we want to challenge the idea that it could be excused as banter.
"We are hoping that the campaign will raise awareness about the attitudes that exist around discrimination, harassment and bullying."
The campaign launched with an awareness video, which can be viewed on the Students' Union website.
It will then be followed by self-defence class and a march around Lincoln to 'reclaim the night'.
Anyone interested in showing their support and getting behind the cause can visit lincolnsu.com/neverok to sign the pledge.
Tweet