Lincoln Students Union are preparing to host this year's Varsity event, an all-day sporting tournament that will take place on March 23rd.
The tournament will see the University of Lincoln take on the University of Hull in sports such as Football, Netball, Basketball and Lacrosse. For the first time, E-sports and tabletop games will be included in the fixtures.
Last year's event saw Hull take the win, before an investigation revealed some teams had included non-students in their line-ups. The Hull University Union (HUU) said the club involved had "admitted wrong doing".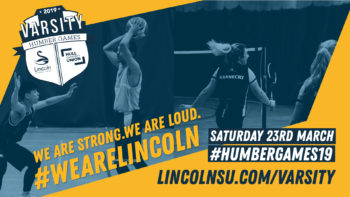 After Hull forfeited points as a result of the incident, Lincoln were announced the winners of the tournament.
The University of Lincoln Students Union said they are hopeful for glory on home turf this year.
Events will take place at the Eastgate Tennis Club, the New Theatre Royal, Deans Sport and Leisure, and Lincoln Rugby and Football Club in Nettleham.
Those interested in attending can buy a £5 spectator pack from the Students Union reception or online.
Tweet