Tag Archives:
Alistair Berry
Do you reckon you have what it takes to be the Student Cook of the Year? Alistair Berry tells us more.
Posted in

Food, Lifestyle, News, Studenthood
Leave a comment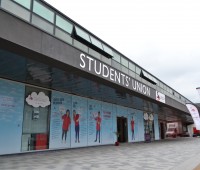 The University of Lincoln Students' Union is working hard to reduce the rate of students dropping out of university, in an initiative headed by SU President Brian Alcorn.
Posted in

News, Studenthood, Students' Union, University
Leave a comment
Written by Alistair Berry.  Trying to work out how to eat well at university for less? Then the Lincoln Farmers' Market may be the place for you. With stalls selling everything from strawberries to ostrich burgers, it is possible to get award-winning produce on a budget.
Posted in

Food, Lifestyle, Studenthood
Leave a comment