Tag Archives:
Baking
It's Easter time, when the frost melts, the flowers bloom, and everything warms up. Including your oven.
Posted in

Food, Lifestyle
Leave a comment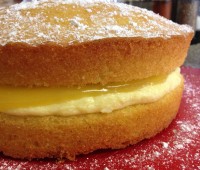 It's September, and we can feel winter drawing us in! But never fear, Lewis Woollard helps to cheer us up with this summery, fruity lemon cake recipe to stop those post-summer blues!
Posted in

Food, Lifestyle, Studenthood
Leave a comment
Written by Frances Griffin. With the final of The Great British Bake Off final tonight, why not try your hand at a simple, easy and healthy(ish) cake recipe to rival the BBC Two contestants.
Posted in

Food, Lifestyle
1 Comment