Tag Archives:
Cake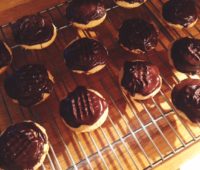 The majority of people are still full of emotions over the Great British Bake Off so, to keep up the good spirits, we decided to give one of the technical challengers a go by making the GBBO Jaffa Cakes!
Posted in

Food, Lifestyle
Leave a comment
It has won many awards and is a favourite for both locals and visitors. Becky Lancashire takes us inside Bunty's Tea Room.
Posted in
Food
Leave a comment
Caitlin Lyth and Olivia Peace reviews a delightful little cafe which is tucked away somewhere on Steep Hill.
Posted in

Food, Lifestyle
Leave a comment