Tag Archives:
in this light and on this evening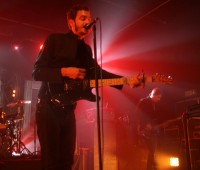 Lincoln Engine Shed played host to the beginning of the Editor's brand new tour. Adam Matthew attended the gig, and gives us his opinion on the band's performance.
Posted in
Music
Leave a comment
Birmingham-based band Editors have announced that they will be appearing at Lincoln's Engine Shed in March.
Posted in
Music
Leave a comment