Tag Archives:
Jamie Sleep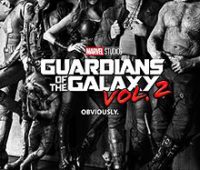 It was teased that a new poster for Marvel's weirdest and possibly best superhero team would be shown but Marvel went one step further and releasing the first teaser of the film. So what was on show?
Posted in

Culture, Film
Leave a comment
A Mexican-themed night at the University of Lincoln Students' Union weekly club night 'Quack!' has been surrounded in controversy after a number of students suggested the event was "racist".
Posted in

News, Students' Union
Leave a comment
On January 10th 2016 the whole world stood in mourning. I remember the moment as I walked into school, my friend's stopped talking and stared at me.
Posted in

Culture, Music
Leave a comment