Tag Archives:
Jasmin James
Ever wondered what happens to children who won't be "good for goodness sake"? In Austria, Krampus comes for them and Jasmin James knows all about it.
Posted in

Culture, Lifestyle, Travel
Leave a comment
An annual event that celebrates people's lives will take place again in Lincoln on November 24.
Posted in

Local, News
Leave a comment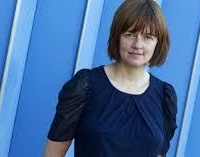 Art is more about social relations rather than being a single object, according to Ruth Catlow, co-founder of Furtherfield, a London based arts organisation that critically evaluates digital culture.
Posted in

Arts & Theatre, Culture
Leave a comment