Tag Archives:
kids in glass houses
It's been a busy year for Welsh rockers Kids in Glass Houses. The Linc caught up with them after their summer tour to see how they've been managing it.
Posted in
Music
Leave a comment
The atmosphere was alive as a full house of fans awaited Kids in Glass Houses to take to the stage and rock on Saturday, May 8th.
Posted in
Music
4 Comments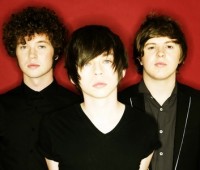 Northern Ireland's latest export General Fiasco, have been making noises in Europe promoting their debut album "Buildings". Sam Clements caught up with frontman Owen Strathern.
Posted in
Music
Leave a comment