Tag Archives:
kids in glass houses
It's been a busy year for Welsh rockers Kids in Glass Houses. The Linc caught up with them after their summer tour to see how they've been managing it.
Posted in
Music
Comments Off

on Kids In Glass Houses break through this summer
The atmosphere was alive as a full house of fans awaited Kids in Glass Houses to take to the stage and rock on Saturday, May 8th.
Posted in
Music
4 Comments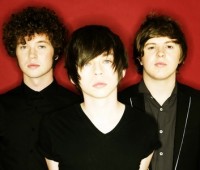 Northern Ireland's latest export General Fiasco, have been making noises in Europe promoting their debut album "Buildings". Sam Clements caught up with frontman Owen Strathern.
Posted in
Music
Comments Off

on An utter Fiasco, or just a general one?