Tag Archives:
Labour Party
Parliamentary candidates for both UKIP and the Conservatives have withdrawn from events at the University of Lincoln after refusing to sign an agreement for guest speakers.
Posted in

Local, News, Students' Union, University
2 Comments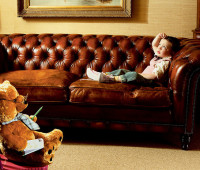 This week Lincoln Labour Students launched a campaign, 'REVISE', in order to introduce awareness of mental issues, reduce stigma, and improve services for mental health conditions both nationally and on campus, writes Karman Hussain, a member of Lincoln Labour Students.
Posted in

Campus Voices, Opinion
Leave a comment
Alan Johnson, the brazen-faced man who bears the scars of hard knocks, is now shadow chancellor. But is he ready to tackle the Coalition's cuts?
Posted in
Staff Blog
Leave a comment