Tag Archives:
resolutions
There's no denying we could all use a little help when it comes to keeping our new year's resolutions, so to make 2017 be your best year yet Eliz Salih is here to tell us how we can stick to the resolutions we've made this year.
Posted in

Health, Lifestyle
Comments Off

on New Year's resolutions – and how to stick to them!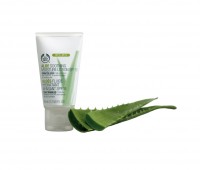 Written by Alex Dade. At the end of every December,  people vow to make a New Year's resolution and hopefully stick to it.  Every year we make the same vows; eat healthier, go to the gym more than once a month, and eat less chocolate, to name a few of the more commons ones.
Posted in

Beauty, Style
Comments Off

on Top 10 student beauty New Year's resolutions