Tag Archives:
Robert Pattinson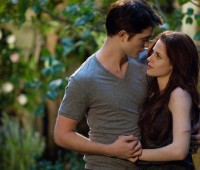 The final instalment of the Twilight Saga is released in cinemas nationwide today, much to the delight of the eagerly awaiting "Twi-hard" fans of the series. Rachel Sloper went to see if the film lived up to expectations.
Posted in

Culture, Film
Leave a comment
With the launch of the ever anticipated film, David Wriglesworth went along to the midnight screening of "The Twilight Saga: Breaking Dawn – Part 1" to find out whether it was worth the hype.
Posted in
Film
Leave a comment
Following the "Twilight" saga's success, heart-throb Robert Pattinson's performance in "Remember Me" has been eagerly awaited. Unfortunately it doesn't live up to all the hype.
Posted in
Film
5 Comments