Tag Archives:
Survey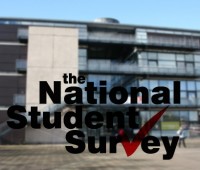 Students who complete this year's National Student Survey between Monday, January 24th and Sunday, February 6th can claim £5 in printing credit.
Posted in
University
Leave a comment
A report has shown that British graduates are studying less than their continental counterparts, placed second bottom after the Czech Republic.
Posted in
National
Leave a comment
The University of Lincoln awarded on Friday 9th May the prizes for the winners of the survey they initiated earlier this year.
Posted in
University
Leave a comment