Speaking on BBC Lincolnshire's Saturday Sport, Bob Dorrian revealed that the club were looking into the possibility of moving to a new stadium.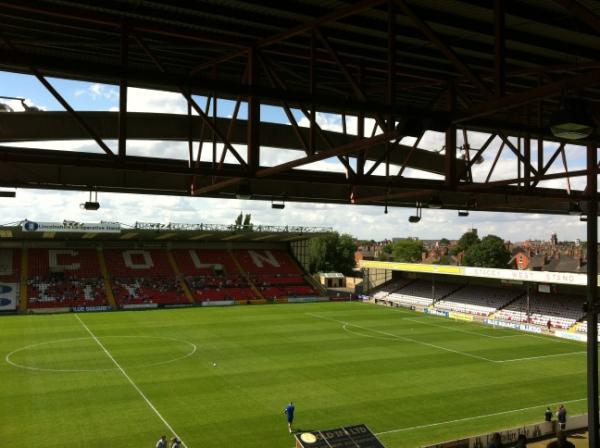 After an "exploratory trip" to Chesterfield and Rotherham to garner the opportunities a new ground would give the club, Dorrian said: "We are still very serious about it but we have got a long way to go yet."
One key point for the new ground would be the turnover created by bar and catering sales. For example, Dorrian said that Chesterfield made £1.2 million from catering at their new ground in the first year; compare that to their last season at Saltergate, where they made £140,000 – the advantages are obvious. The million plus turnover was purely down to the catering facilities being built into the ground.
Dorrian wasn't willing to pre-empt any decisions on the new ground but did point out key parts of the process. Finding the site would be the first task and then raising the cash to build the ground would be next.
When questioned, Dorrian admitted that the "football club alone couldn't afford to the build the ground", saying that a partnership with one or two different organisations would be needed. So not only would the new ground be good for the football club, but it would be an excellent addition to the city of Lincoln.
The likelihood is the stadium would be named after a sponsor, such as the B2Net Stadium at Chesterfield or The Emirates at Arsenal.
Dorrian said that the new stadium was very much a long-term plan, but he did say: "We hope to have a new ground in the next 4 to 5 years."
Tweet