After voting in the University of Lincoln's Students' Union elections opened on Friday, a week of campaigning awaits the candidates looking to take on one of the SU's five Student Leader roles.
Throughout the week, we'll be hearing from the candidates for each of the sabbatical positions and why they think students should vote for them.
Today, it's the turn of the three candidates for Vice President of Academic Affairs.
Tommy George: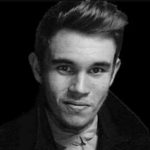 I believe Lincoln is great but it can be better. The two key areas that I would focus on as VP Academic Affairs would be digitising Lincoln, and working on our ground level feedback. Digitising Lincoln means to revamp and update Blackboard, and improve our library systems! Once these foundations have been made, I would like to turn my focus on creating an all-encompassing UOL application!
Ground level feedback means creating a more flexible representative system, in order to listen to the views of every student, from all demographics, from PG to mature students. I am a good candidate for the role of VP Academic Affairs as I have leadership and representation experience, and I am not afraid to say what needs to be said in order to continue our strong academic success here at Lincoln.
Thank you, and vote Tommy George #1 for Vice President Academic Affairs!
Mark Pastuszka: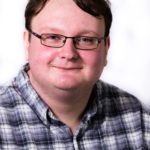 While Lincoln is doing well with regards to academic representation, I still feel there is more work to be done to ensure we are on top of our game. Module evaluation questions are currently the same across the university, despite not being an adequate solution for students in some schools, therefore I propose allowing each school to have its own question set so relevant data can be gathered.
I will also implement an opportunity to evaluate your assessment feedback, as this is an area that students tell me needs improvement as a whole. Finally, postgraduate representation, although improved this year, still needs work. I propose better training of school and PG reps, and separate Postgraduate taught and research officers to deal with the various challenges each degree type has. Vote for me, and we'll make our union the best it can be!
Grant Rebecca:
Vote Grant for VP Academic Affairs. I plan to keep you up-to-date with the changes that we are trying to implement, and improve communication between the SU, students and staff. I also want to work closely with academic societies in order to ensure they are offering the best they can to help students in their academic life.
I believe every student deserves to be represented, and I will work hard to ensure everyone is equal, post-grad, international, disabled; everyone should have their voice heard. Vote Grant #1 (or at least #2) for VPAA.
A full list of candidates for all five Student Leader positions can be found on the Students' Union's website. Voting closes at 2pm this Friday.
Tweet