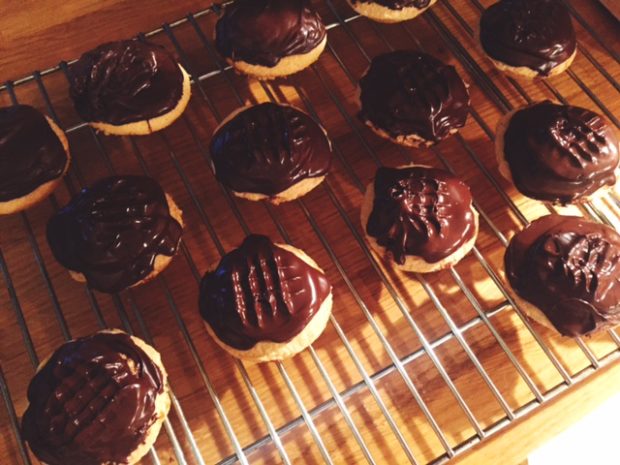 The majority of people are still full of emotions over the Great British Bake Off so, to keep up the good spirits, we decided to give one of the technical challengers a go by making the GBBO Jaffa Cakes!

The show is moving over to Channel 4 following the final of the 7th season last week, but that doesn't mean we have to lay in bed mourning the GBBO as we know it. Instead, we decided to try out the Jaffa Cakes recipe – and we even made them gluten-free!
Ingredients: 
25g gluten free self-raising flour
Unsalted butter, for greasing
1 large egg
25g caster sugar
180g plain chocolate
1 packet of orange jelly
150ml of boiling water
Orange zest
Full details of the recipe can be found by clicking this link.
Method:
First of all, we made the jelly and allowed this to set in the fridge for 30 minutes. So far so good! Making the sponge was relatively straight forward; whisk the egg and the sugar together, then gently fold in the flour. Once this is done, pour the mix into a greased tray.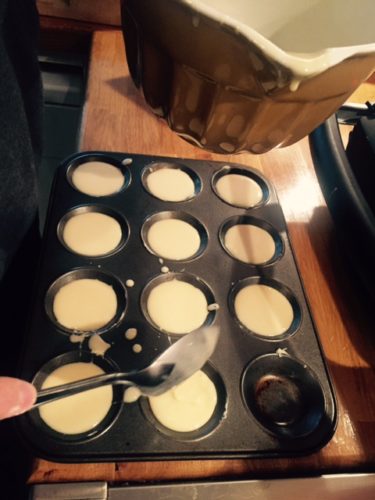 Melt the chocolate for the topping – we recommend eating at least three pieces while doing this, it definitely helps!
The sponges should be ready so take them out and allow them to cool.
We used a glass to cut out the round jelly pieces. Then placed these on top of the sponges.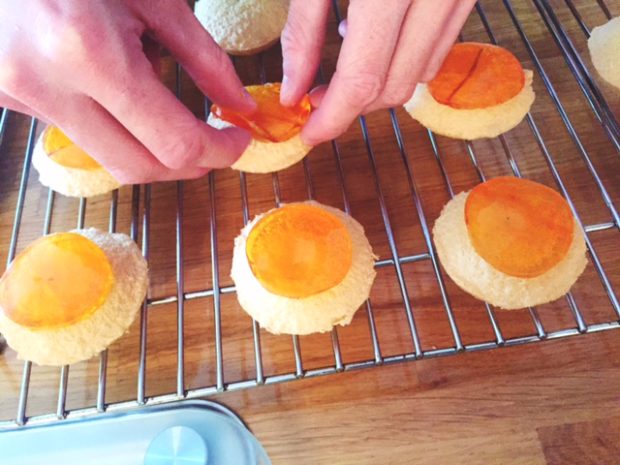 Pour the melted chocolate on top of the jelly and sponges. Ensure the chocolate is cool before doing this, otherwise it will melt the jelly. I learned this the hard way after pouring the chocolate too quickly (oops!). Place them in the oven for 7-8 minutes.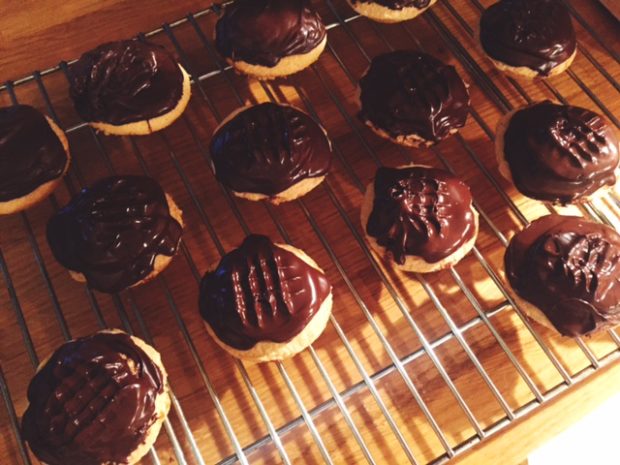 And this is how they turned out! Overall, it was really simple to make and I'd definitely recommend trying it out for yourself.
Have you tried out any of the GBBO recipes? Tweet us your pictures at @TheLinc.
Tweet